Australia's Most Accurate
Property Suburb Prediction
Data & Analysis Reports
At Property Predictions, our team has developed a unique set of algorithms that can accurately predict the future direction of property prices, for both houses and units, across the country.
If you'd like to be kept up-to-date with complimentary "hot tips" on property predictions throughout Australia, simply complete this form and you will receive our regular Newsletter.
You're "One-Stop-Shop" For Property Statistics & Trends in Your Chosen Suburb
When you're investing in property, you don't want to play the guesswork game.
Our expert team has developed a unique set of algorithms that can accurately predict the future direction of property prices, for both houses and units across the nation.
Property Predictions has been established with a single goal in mind – to provide you, the investor, with accurate data and insights into Australia's property market.
Using our unique database and predictive algorithms, our team has produced a range of reports tailored to meet the specific requirements of property investors.
The stats speak for themselves – In fact, we take pride in being able to offer Australia's most accurate suburb specific property prediction data.
Hear from our CEO - Brendan Kelly
Property Predictions Reports Provide
"Peace Of Mind" For Investors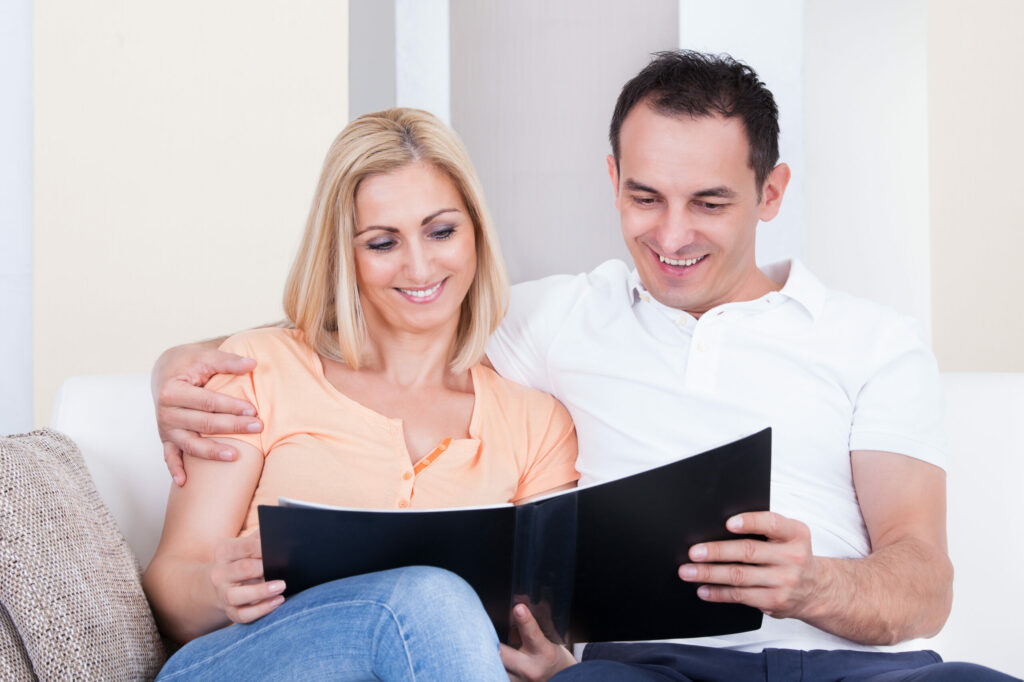 If you're a property investor or perhaps someone who wants to invest in property, our detailed reports can provide you with "peace of mind".
Because our database comprises of millions of data points that enables us to enjoy unique insights into the Australian property market.
Of course, there are no guarantees in life, but when one is armed with such valuable, insightful information, it's no surprise that one will feel more comfortable.
Our reports are constantly updated with information drawn from a wide range of independent sources and we believe our database provides us with insights not available anywhere else.
Property Predictions reports are available for immediate purchase and download.
Each provides comprehensive insights into your chosen geographical area, as well as carefully calculated predictions about how those areas will change during the coming months.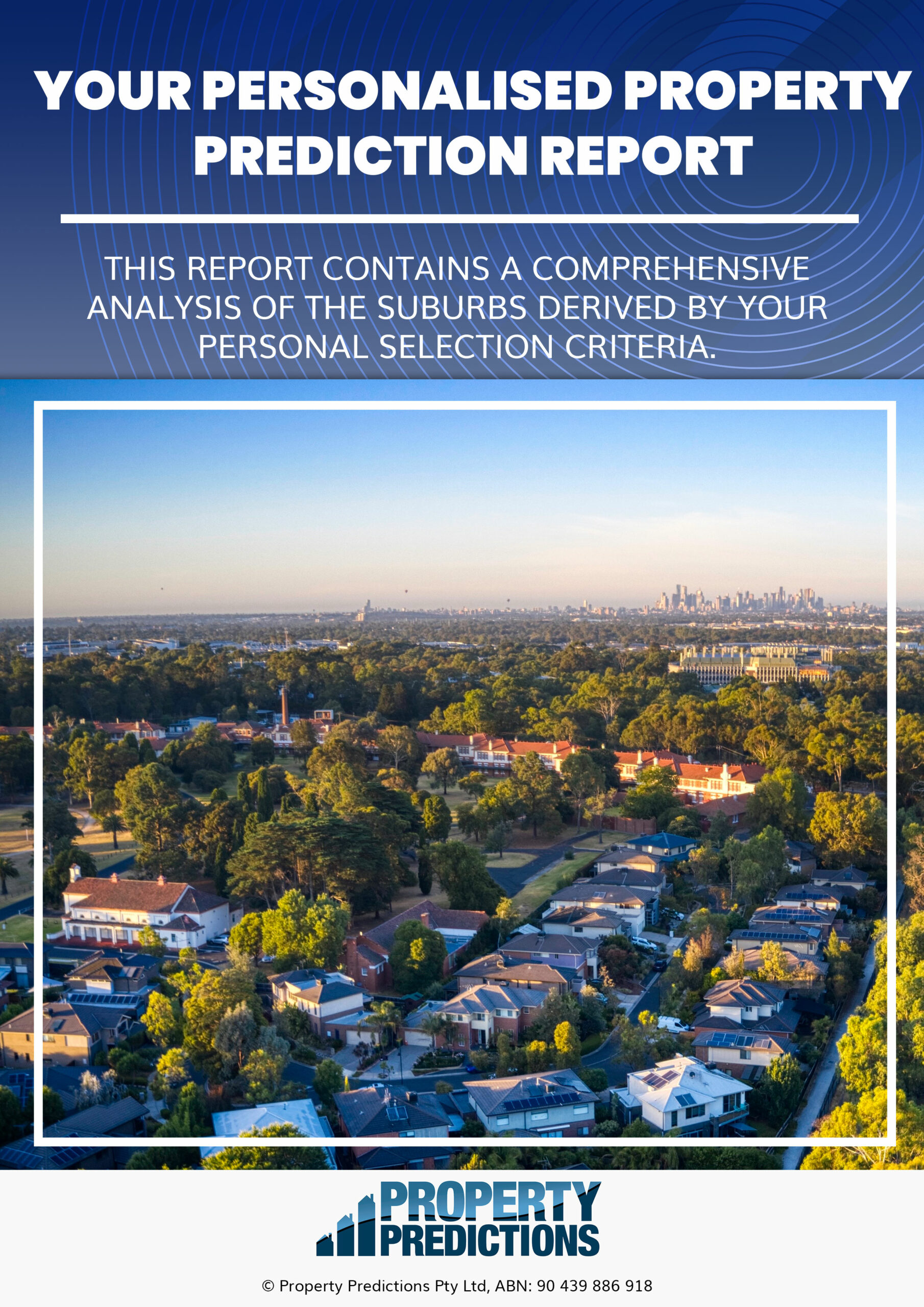 Our personalised reports focus on the suburbs and markets that matter to you.
These reports are an invaluable resource when undertaking due diligence ahead of a new property purchase.
They can include data for up to 20 suburbs or towns.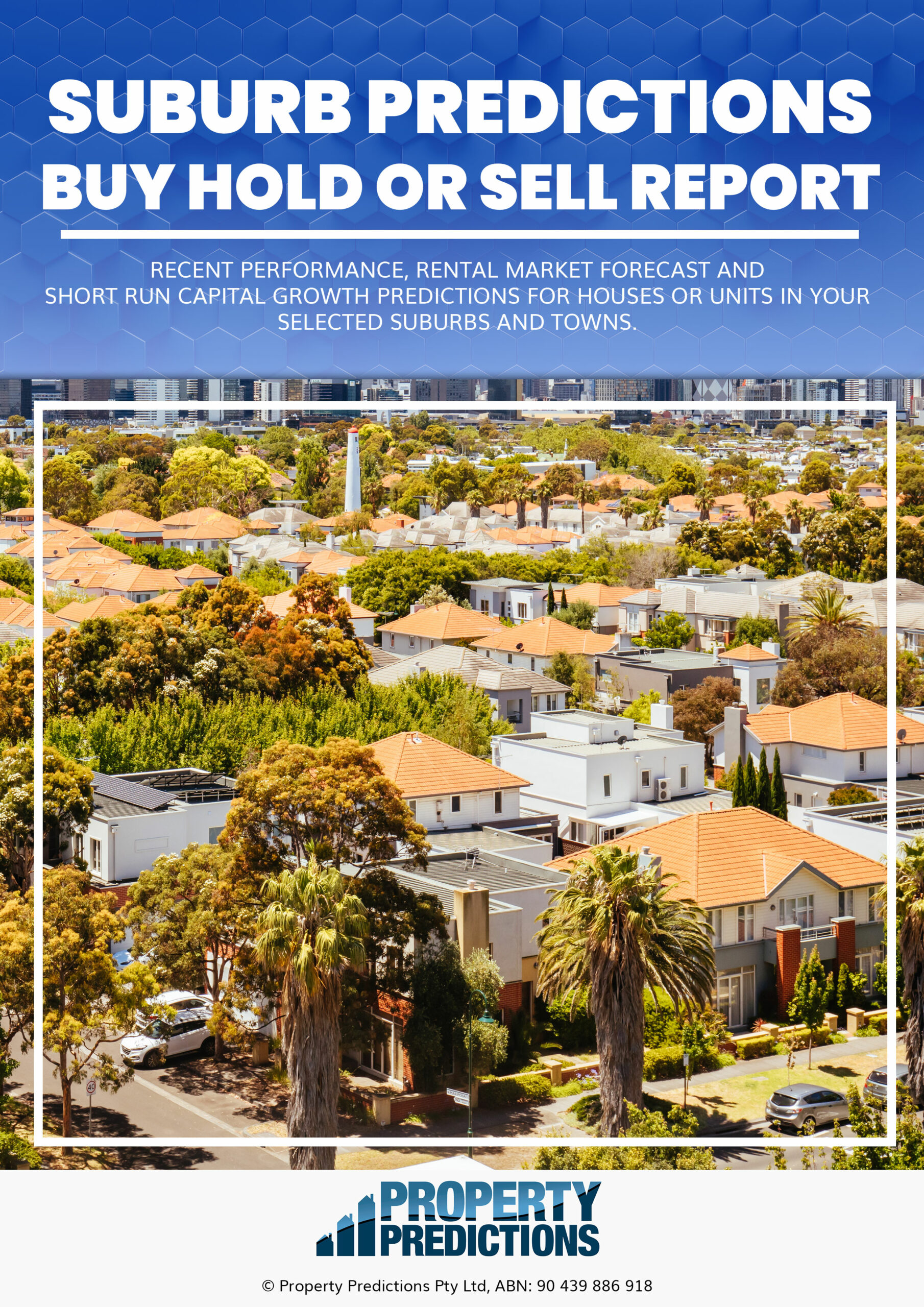 Our single suburb reports include data on recent performance, rental market forecast and short run capital growth predictions for houses or units in your selected suburb or town.
They provide a unique insight into current market conditions and how they are likely to change in the coming months.
Our state reports include a comprehensive analysis of the market, revealing the best suburbs for predicted short term median price growth potential in your chosen state.
"I have worked with Brendan from Property Predictions for a number of years now on the Property Predictions Personalised Reports. Many times we have uncovered gems of locations that have outperformed market averages. On top of buying well as I was able to enter the market early and have enjoyed excellent growth. I would highly recommend adding Property Predictions Reports to your repertoire"
Sam G – Property Investor 
"As a result of Property Predictions, I've invested in 8 different deals that have all had a profitable conclusion"
– Ian Grayson
"It's like having a crystal ball. I've even gone back to previous reports I've purchased years ago and the accuracy of the data was spot on"
– Maggi Bogacki
"The statistics we received from Property Predictions were invaluable & proved to be correct in the growth we got out of it."
– Rod Glanville
"Based on utilising the data in my Property Predictions suburb report, it allowed me to buy low, which resulted in a $400,000 profit"
– Rebecca Sandford
Meet The Experts Behind Property Predictions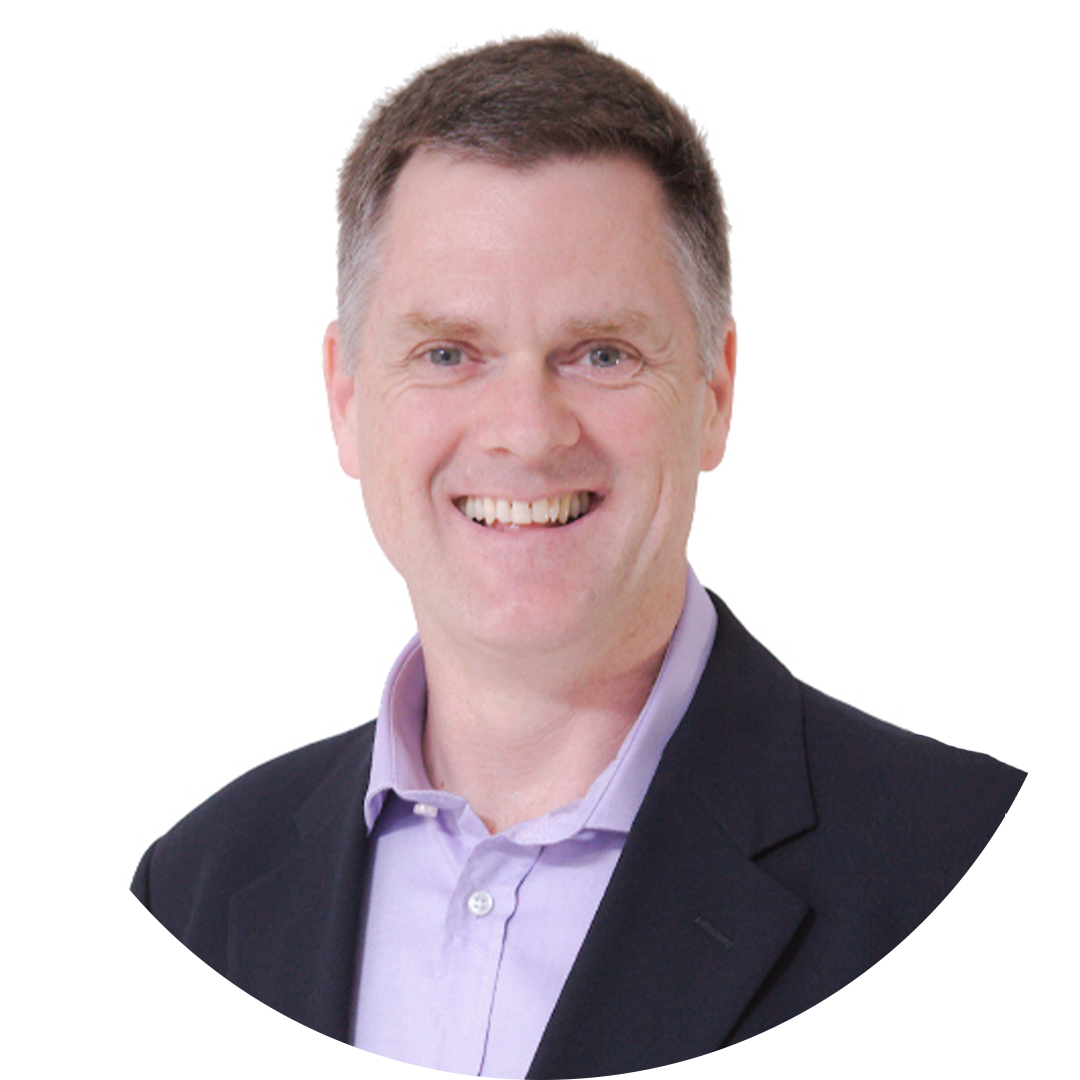 Brendan's 20 years of property investment experience and expertise spans a multitude of property strategies including renovations, subdivisions, commercial developments, growth properties, positive cash flow deals, industrial properties and even vendor finance.
Originally trained as a teacher of mathematics and science, Brendan has been able to easily translate what he's learnt through investing in property into systems and approaches anyone can use.
Brendan helped establish the renowned Results Mentoring Program and has since personally mentored over a thousand people in all aspects of property investing. Brendan co-authored the critically acclaimed property investing reference book The Real Deal: Property Invest Your Way to Financial Freedom, published in 2010 by Wright Books.
Today, Brendan is focused on growing Property Predictions and making its unique data and insights available to investors around Australia.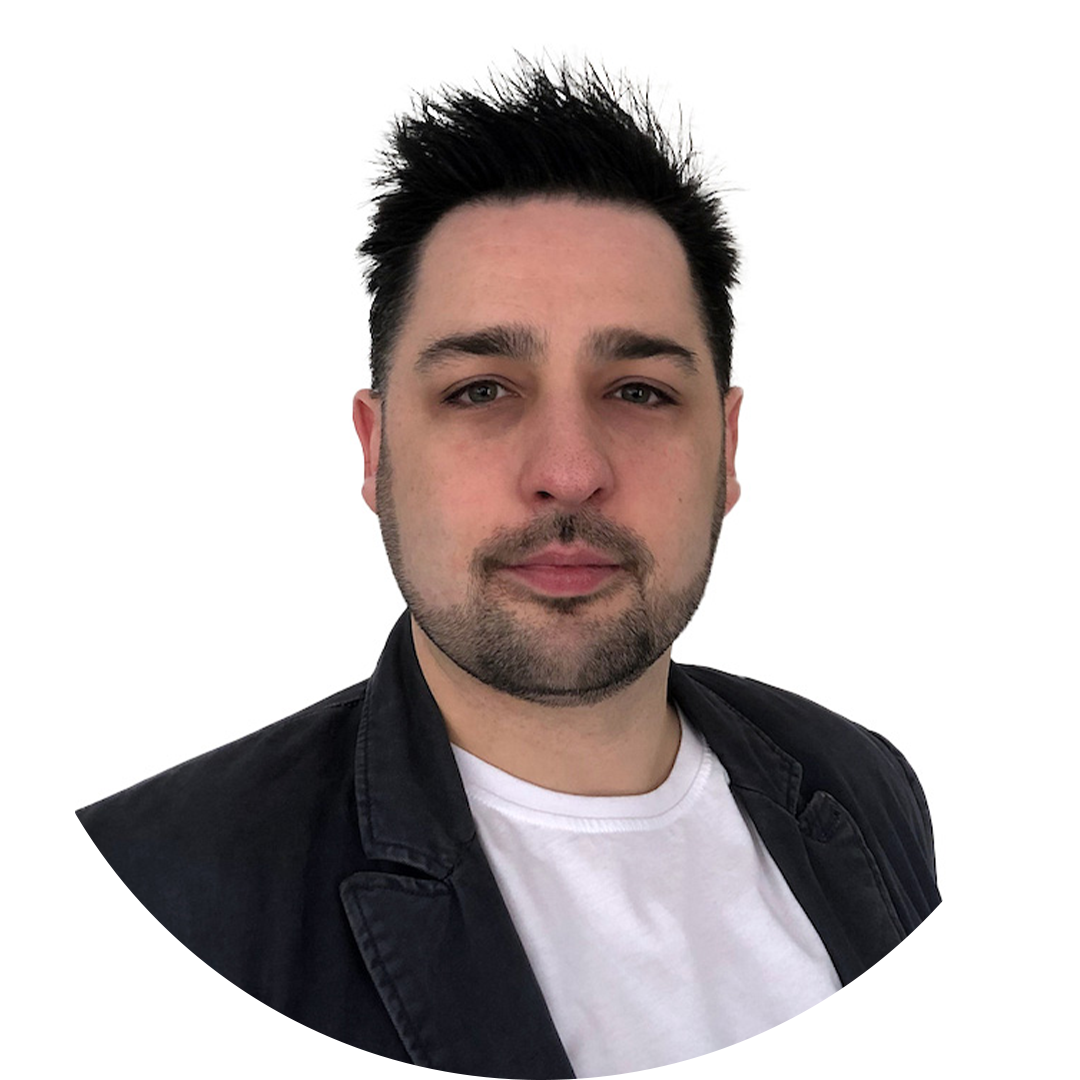 Ryan not only knows how to build and solve complex technical problems, he has the ability to understand commercial ideas and translate them into technology solutions.
Ryan is the founder and principal consultant of Exponic, a boutique technology firm that works with businesses of all sizes (from freelancers & start-ups through to government) to deliver high-impact and sophisticated technology-based solutions that automate processes and solve the most complex business problems.
With over a decade of experience across multiple verticals, Ryan's diverse skill set adds value in a very unique way.
Ryan ensures the Property Predictions database is always running at it's peak, he keeps the data flowing and the numbers crunching.

Phone: 03 9112 5905
Email: info@propertypredictions.com.au
ABN: 90 439 886 918
Postal: PO Box 3141, Ivanhoe North, VIC 3079